And here we are, at Al Dente.
However, it has it's own fair share of adventure too. 10 minutes after we ordered our food, the *poor* waitress came and told us that the fondue is not available.
June was available. Clarence was fuming. (Ok, I exaggerated. Well , he wasn't too happy about it. All of us wasn't happy, too.)
The drinks was prepared but Clarence refused to accept it unless there's confirmation that fondue is available, especially since the floor manager told us there is before we decided to enter.
Anyway, the poor waitress told us that there is fondue 5 minutes later. And we accept the drinks anyway.
And my conspiracy came after that. Will the chef and the bartender add 'special ingredients' to our food? I don't know. Anyway, it was a typical makan session from Stickmen!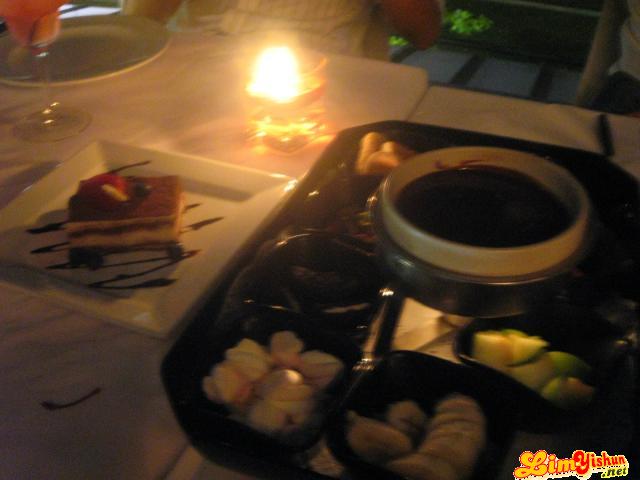 That's the fondue and tiramisu!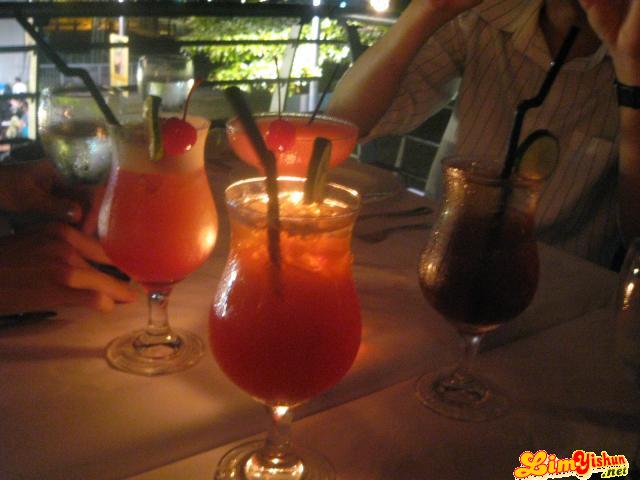 Our drinks. Strawberry Margarita, Singapore Sling, Sex on the Beach and one more dunno-what.