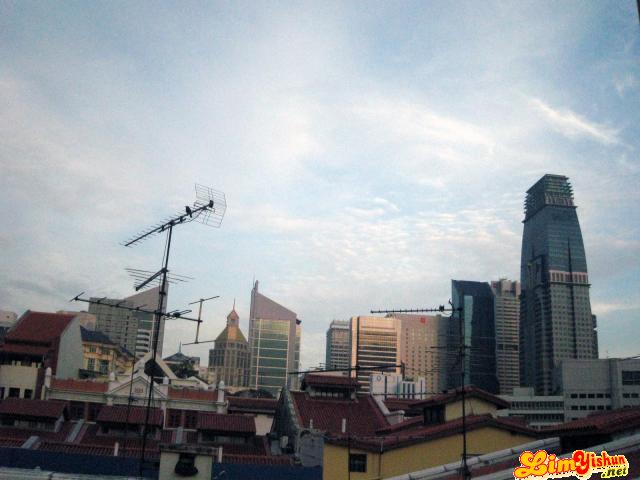 That's the view from June's new office kitchen.
I thought it was rather interesting view, especially the blend of shop houses of the past and the modern buildings of the present.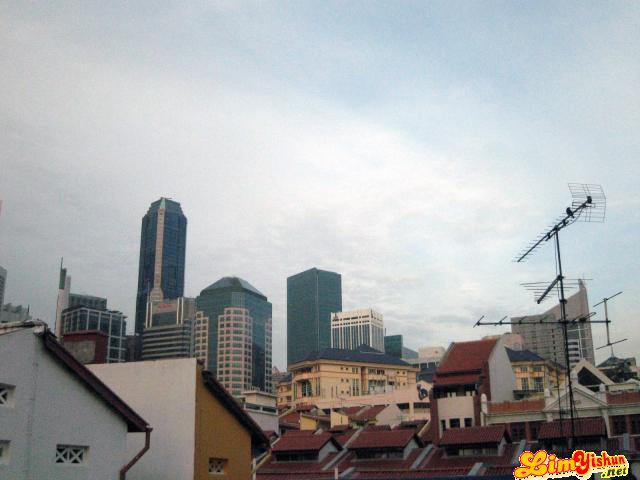 Anyway, would be MIA-ing for the next days. Well, as if I blog regularly… *lol*
For those who are so *EAGER* to now what I am up to for the next few days, check up my twitter status, which is located at the right of my page. (As if you really give a damn what I am up to so precisely.)
Hey… I have not been featuring my random thoughts series for a loooooooooooooooong time… Time to revive it soon… Perhaps….