Go ahead. Go ahead and mock that I look fat in the photos. (That's you, Eng Teck, I am referring to) But the food, was marvelous!
Imagine. An event for the ASEAN ministers and delegates. How could Singapore, as the organizer, scrooge on the food?
By the way, I just looked fat in the photos. I did not gain any weight. Fortunately. It's just the photos.
Here's the food list we had.
Tuesday Evening: Buffet at MOS
Great pasta. Great Mutton Kebab. Great Sushi. Great Chocolate-hazelnut Cake. Great Mango Pudding.
Wednesday:
10am break, 12 noon lunch, 3pm break.
Great cheesecake. Great chocolate cake.
Wednesday social program: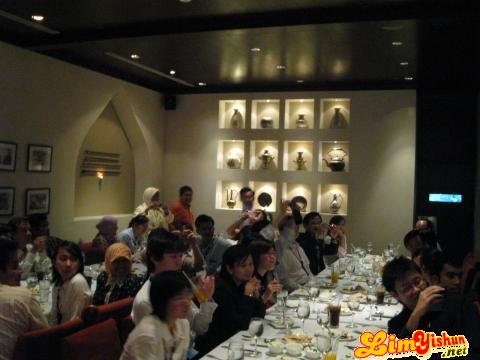 Dinner at Shiraz @ Clarke Quay. Wonderful Persian food. Great Grilled Meat.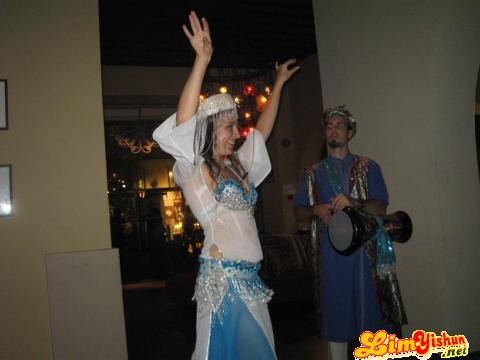 There's belly dancing with the dinner too! One of the NYC staff commented that the dance is better than the 'Dance Floor'!
Thursday:
Lunch with the ASEAN ministers and delegates. Wonderful 5 course meal. Did not manage to take the pictures.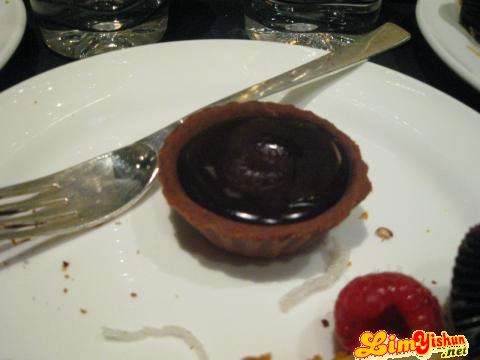 One of the dessert they served during tea.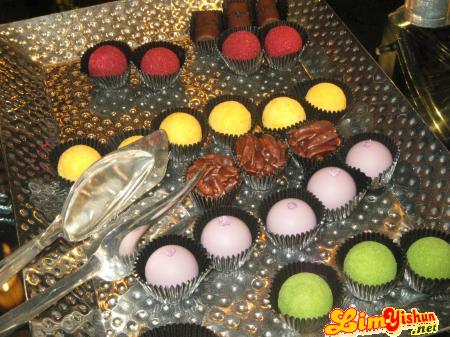 Look at the array of chocolates on display! My favorite (the almond covered in chocolate) is there too!
Thursday Evening:
ASEAN night. Buffet at Legends @ Fort Canning Park. Do I need to mention more on the food?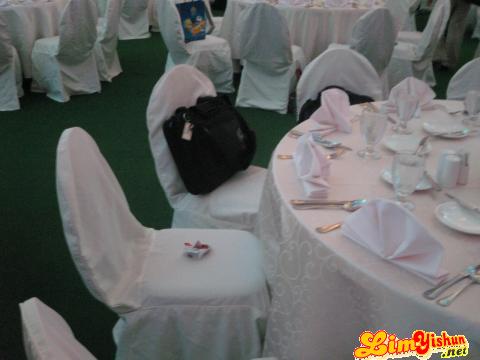 We did a very 'Uniquely Singapore' behavior. We put a tissue to 'chope' our seat! Ha ha! No lah. It's just for fun. We are assigned tables anyway.
Friday:
Lunch again with the ASEAN ministers and delegates.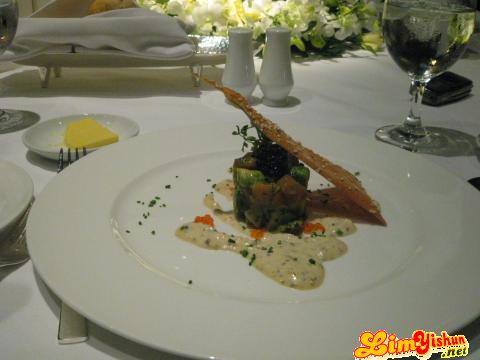 Appetizer:Salmon and avocado thingy. But the sesame crust is great and fragrant!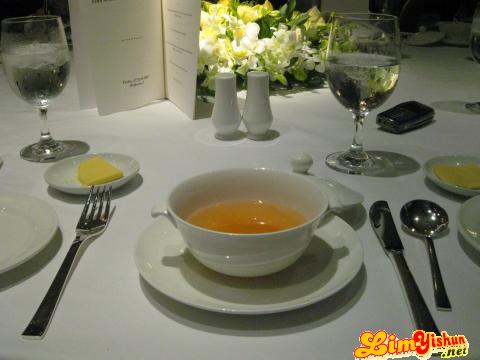 Soup: Sweet & Sour summer vegetable soup. We just call it 'tom yum'. ha ha.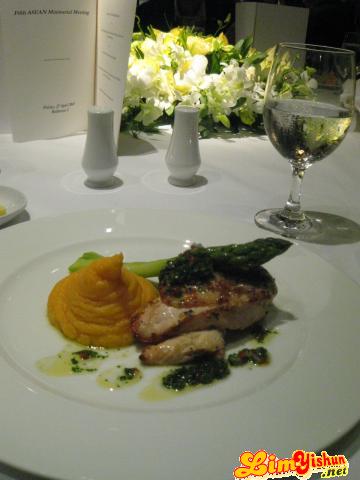 Main course: Grilled chicken breast with asparagus with sweet potato mash. And with a wonderful sauce on it.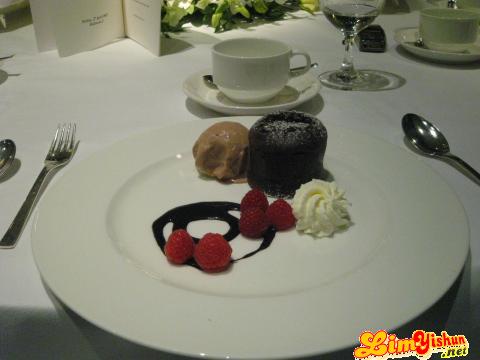 Dessert: Warm chocolate cake with chocolate ice cream.
Oei, Eng Teck, with all these temptation around, how can I not 'looked' fat in the photos and yet, manage not to gain any weight? *lol*