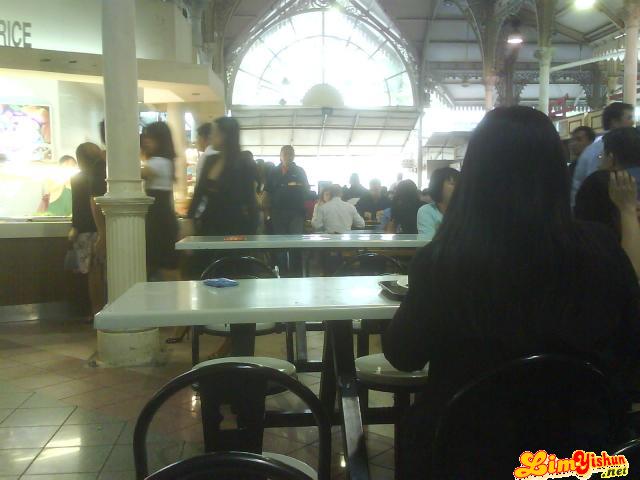 Not really random picture series, but an excuse to kick start my random picture series.
As what the chinese idioms says, 百闻不如一见, this shot was taken from Lau Pa Sat (Tanjung Pagar, Shenton Way, Central Business District, Singapore Financial District ) when Xuehui and I went to meet Dave for lunch. (Getting my WorldCard for my "MIA-ing" by the way from Yvonne)
It's so true! You see galores of tissue paper everywhere!  And I thought only ladies does that! Men do that too! OMG!
Seeing the scene yesterday, gave me an inspiration…. Ha ha… shall reveal soon when the time is right.