Yes, it's the festive season where the happiest people of all are the shops.. upon hearing the *cha ching!* non stop in their cash register..
Guess the shops are going to glee when they sees me in their shops too! Cos I have to buy Xmas present… Well, Xmas has been widely celebrated by many in Singapore, and religion is not the reason. It's just the year-end fun! Just have fun, listen to carols, party, exchange present, re-inforce the friendship that you may neglected during the year…
Xmas Tree at Raffles City… Seems it looks great only at night.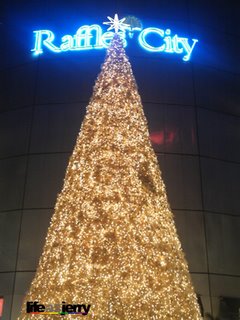 [CK Tang]One of the best mall decorating last year.. and this year… They really throw in the money to get the money..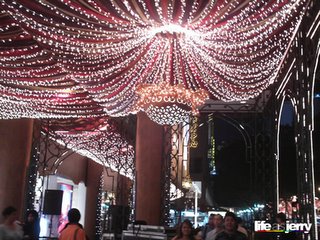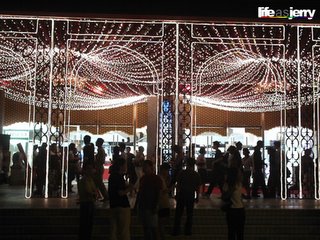 Citylink Mall.. Simply, but nice.. well, I guess you cannot do much in an underground shopping mall right? What's more, it's Singapore leh! Creativity is as common as seeing dinosaurs walking down the street!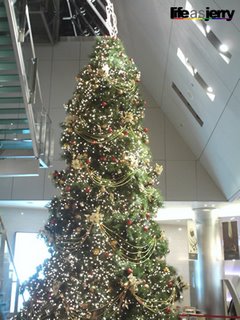 Ah…..Another of my favourite.. Paragon.. me likely! It's elegant (I think), and it gaves me a wonderful European 'feeling' ah… It makes me feel like I am in London… (*I know I am fantasizing, and London's deco will be 2 to the power of 10 times much better…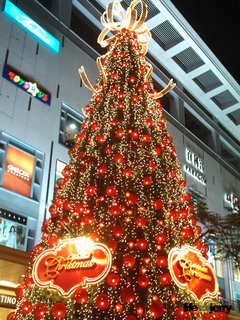 Same old same old at Takashimaya.. Guess the first year when they had this 'GIANT' Xmas Tree, it was something new. As years goes by, it gets boring…. *Yawnz*