This is just an AMMY Preview.
Before you get confused, AMMY is ASEAN Ministerial Meeting for the Youth, which is currently held from 24 August to 27 August.
Today is the Opening Ceremony, where PM Lee was the Guest of Honour of the ceremony. I guess many heard about the $5 million Singapore ASEAN Youth Fund through the news.
Anyway, today is the ASEAN night dinner where Dr Vivian Balakrishnan was the guest of honour. We had great fun taking photos all around man!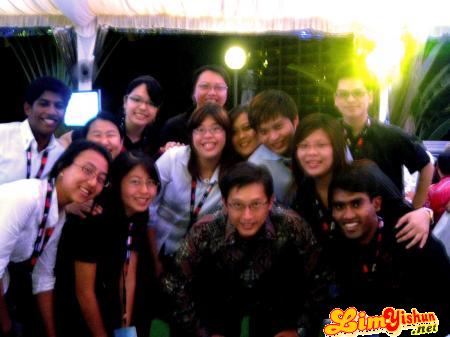 Of course, Mr Teo Ser Luck is there as he is the Parliament Secretary to Dr Vivian. A lot of the gals are ga-ga-ing over him. *lol*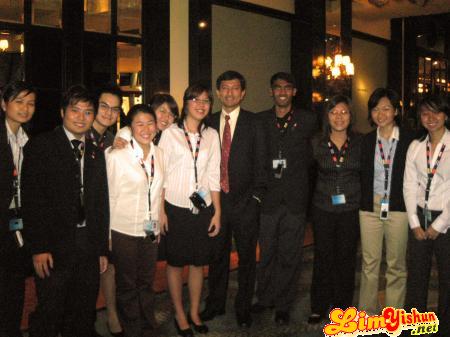 Well, I managed to take a picture with my idol, Dr Vivian, of course!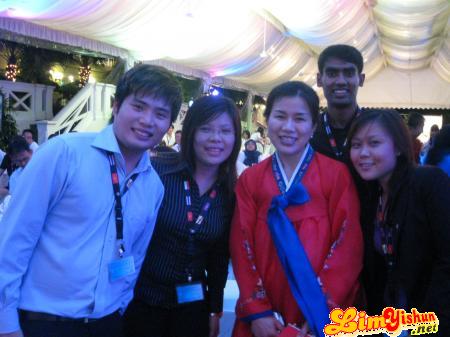 Jane! This photo is for you! She is Ms Park Youn Ok, Heidi, the Deputy Director (International Exchange Team, Youth Policy Bureau), National Youth Commission, Office of the Prime Minister of the Republic of Korea. Her costume is very beautiful!
That's all about it for now currently. More to be updated after my duties are over!